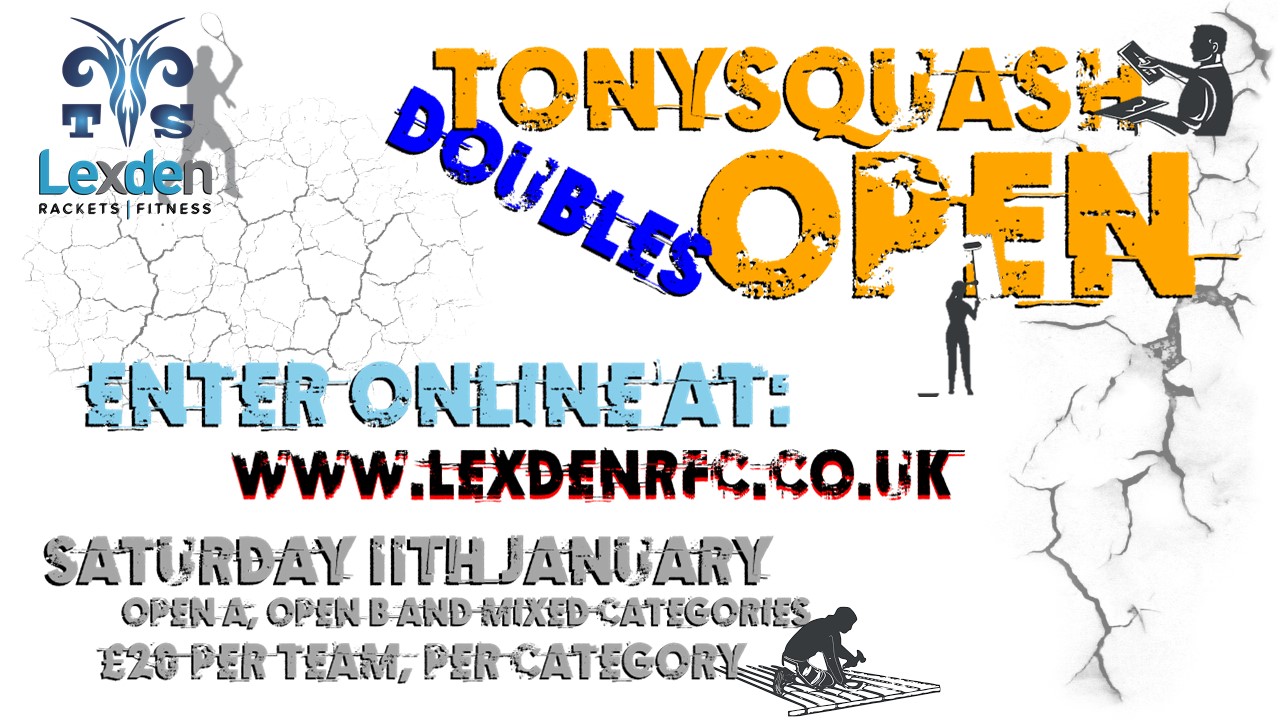 On Saturday 11th January 2020 we will be hosting the Tony Squash Doubles Open Tournament. This tournament will be open to all members of all abilities.
Teams will be able to enter one or two of three categories, A, B and Mixed, A and Mixed or B and Mixed.
The cost to enter this event will be £20 entry per team (£10 each player), per category and can be paid for online using the buy ticket function below. There will be prizes for each category on the night.
This will be an all day event and draws and start times will be released after closing date which is the 5th January 2020.