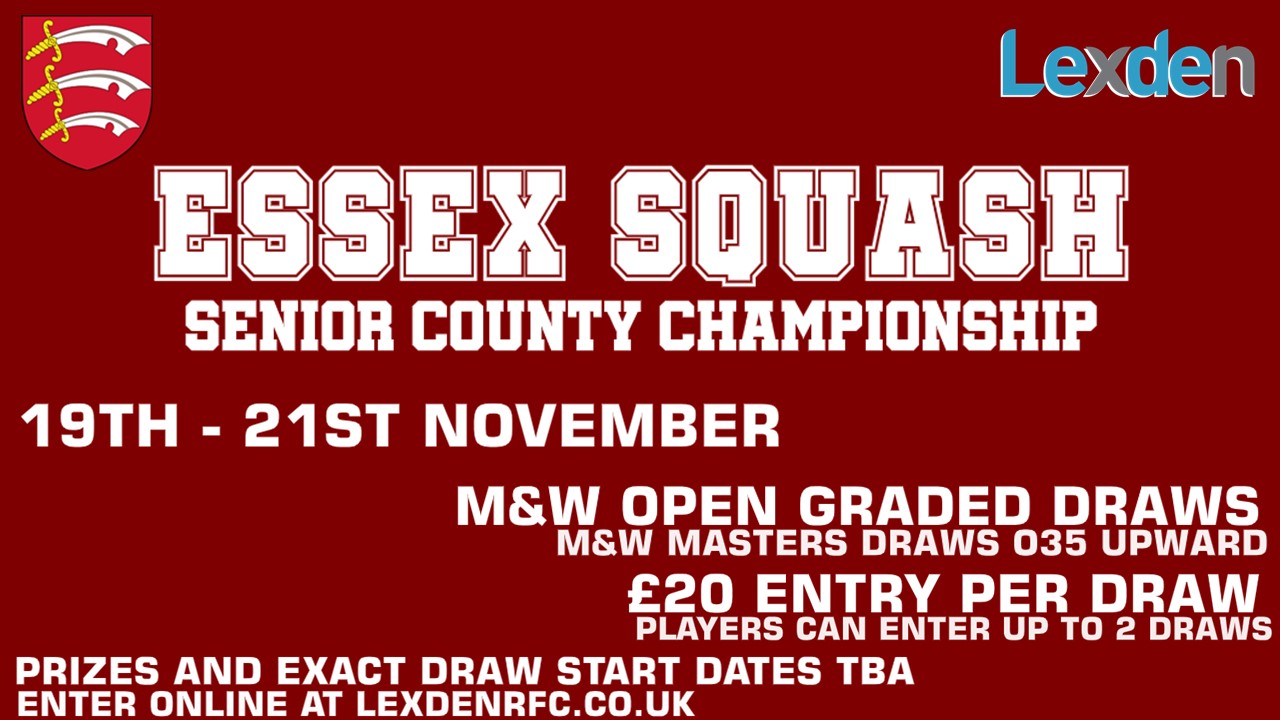 Lexden Rackets & Fitness Club is delighted to host the Essex Senior County Championship for the first time in recent years. We can't wait to showcase the best of squash in our region.
Entry is open to Essex residents or those who were born in Essex.
Prizes will be announced once we know entry numbers and sponsorship.
Draw categories available are Mens A, B and C, plus Ladies A and B.
Masters Draws available are Mens and Ladies O35, O40, O45 and every 5 year category upward to O70.
Depending on draw sizes some categories may be rolled together, or an extra category may be created.
Depending on draw sizes some matches may need to be played on Thursday 18th November. Where an earlier start is required, players will be given the option to agree to play at a venue and on an earlier day of their choosing if they cannot play on the Thursday.
For every draw there will be a main draw and a plate, so every player is guaranteed at least 2 matches.
Entry is £20 per draw category.
Players can enter up to 2 draw categories.
Entry deadline is Monday 1st November. Draws will be published by Friday 5th November.