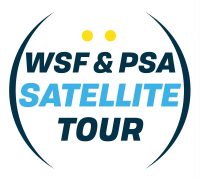 Lexden is proud to announce our first Professional Squash Association Tournament. A Satellite event, it carries a $1000 prize fund and valuable ranking points for professionals looking to build their way up the rankings.
The draw is headed by hard-hitting, flamboyant Robbie Downer, current ranking 120. Second seed is WR 156 Mark Fuller from Nottingham. Mark is known for his physicality and toughness on court, and if the seedings go by the book, a final between these two would be an exciting, brutally fast affair.
Standing in their way are Stortford's Nick Mulvey and Exeter's Mike Harris. Both players have been highly ranked at 159 and 115 respectively and have slipped back owing to injury. Both are super dangerous, attacking players and the chance to watch them in action should not be missed.
A cohort of young English players fills out the draw including Lexden's Aaron Allpress as well as dual England and Scotland U17 Champion Ben Smith. Ben is drawn to play Lexden Head Coach Paul Allen in one of the most exciting first round matches we have on paper.
The draw runs from Friday 6th September in the evening, then all day Saturday 7th and with the final on Sunday 8th. It's free to everyone to come and watch. Timings in the draws featured.
On Saturday 31st August we are hosting an Invitational Qualification One-Day Shootout featuring our top club players facing off against our favourite players from around the region. Play starts at 11am on Saturday 31st, and play will continue throughout the day as per draw groups featured. The 4x players who win both of their matches will feature in the PSA Satellite Main Draw on Friday 6th September. These matches are also free to come and watch and should absolutely not be missed!